3 Ways to Rock Trunk or Treat this Halloween!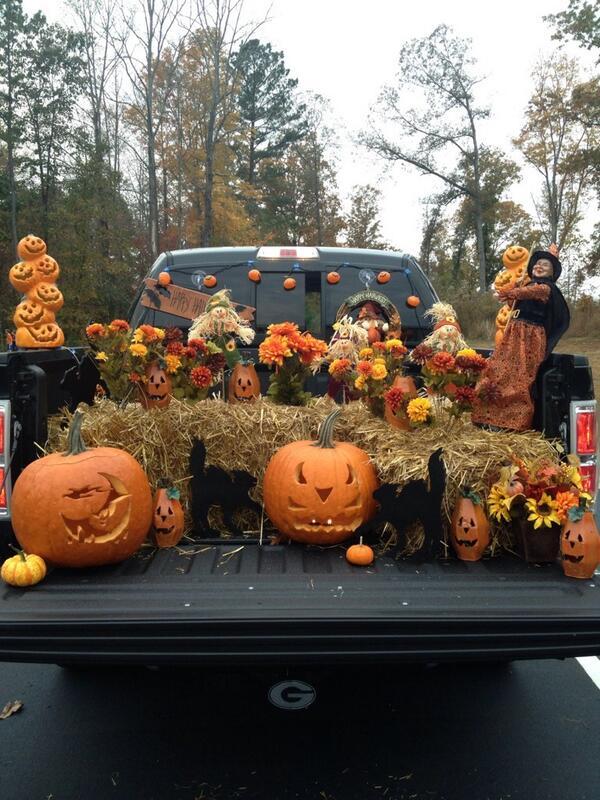 Some of many Americans' most favorite holiday is right around the corner. As Halloween is a pivotal holiday to the autumn season, countless individuals take part in this holiday, but not only do people enjoy dressing up in their favorite characters, alter ego's etc., they also take to their car as another willing participant in their Halloween festivities. Here are 3 ways you can make a lasting impression with your vehicle this Halloween whether for your churches' annual Trunk or Treat contest or if you're spicing up the office/dealership like we are!
1. Being Creative Not Your Forte? There is a kit for that!
Whether you're in a rush or just plain ole don't have the creative juices freely flowing through your head this year, there are plenty pre-packaged Trunk-or-Treat decoration packs. During our research of this topic, we found that many of the Halloween vehicles decorating kits are categorized, fully inclusive of everything you need and themed, so literally all you have to do is show up and decorate. Some great places to start with finding these decoration packs are Party City,
Amazon
and OrientalTraiding.com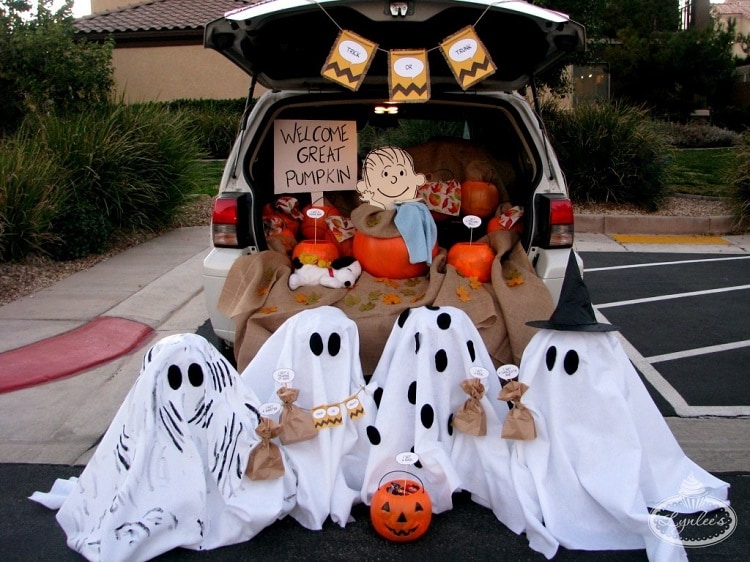 2. Make It Easy and Start with a Theme
The best way to make this decorating process as less stressful and easy as possible this year is to establish a theme first for each car you want to decorate. Meaning if you want to go with a "Dawn of the Dead" theme for one or maybe Charlie Brown has always been your favorite character and you chose your car as the perfect embodiment to bring him back to life. Decide first and for-most what theme you are going for! From there, devise a list of every prop, decoration, candy, wig, and tape etc. that you need to make your idea come to fruition. A great place to start for Trunk or Treat themes is always going to be Pinterest.com and quick Google search.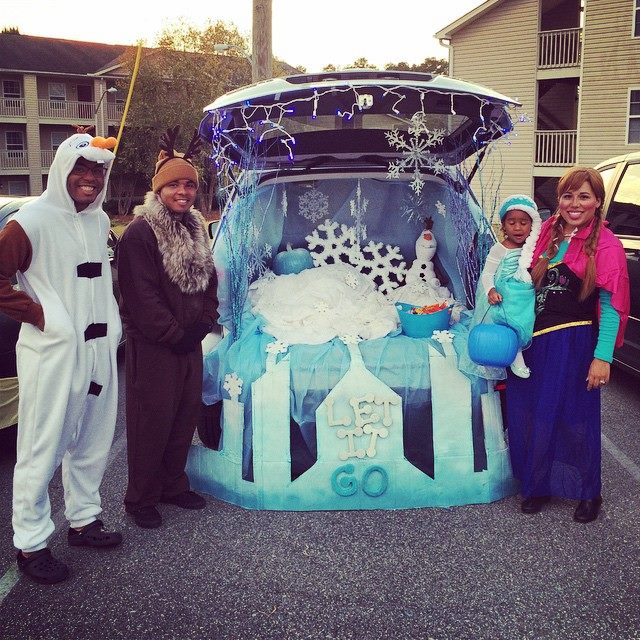 3. Props, Props, Props!
There is no limit to how far you can go with your design ideas for your next car decoration endeavors. But to take it to the extra mile and ensure that you're ranked win (if you're in a full-fledged contest) additional props are going to be the way to go. Have your idea? Don't just stop at decorating your car, think how can I make this extremely memorable? The key to this is going to be to EXTEND your decorations. Whether you decide to make your truck feature a 5 foot tongue that is left hanging out of its mouth or you personally are the dungeon keeper, of the gruesomely scary and cob-web filled dungeon, add EXTRA! This can be done by incorporating a personal costume to match your cars' theme or including props like a full-fledged fishing-hole positioned outside of your car, Go Big or Go Home is the name of the game when it comes to decorating your car this Halloween Season.
Have some favorite trunk or treat looks? We would love to see! Tag us this year in your favorite looks @CrownFordFayetteville on Facebook.
As always, stay up-to-date with our latest Ford inventory
here