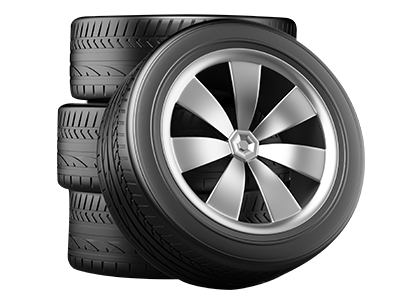 Rotate & Computer Balance Tires Fayetteville
Cars aren't mobile without tires. As high-speed moving parts in constant contact with the road, tires are subjected to a lot of stress and wear that can combine with any subtle imperfections to easily shorten their usefulness. Fortunately, procedures like tire rotation and balancing go a long way towards extending their lifespans. Given the necessity of these operations, it's best to go with a reputable shop like the one at Crown Ford Fayetteville. Together with their special deals, their state-of-the-art computer wheel balancing promises top results.
Customer Reviews

The additional weight of the engine and transmission over the front wheels guarantees faster wear than the back tires. Add to this the fact that right-side tires are more likely to get scraped when parking along curbs. Obviously, tires don't receive an equal share of usage. A tire rotation compensates for these discrepancies, so tires last longer. Often times, moving tires from their original locations can put them out of balance. It's not the only thing that accounts for imbalanced tires. Despite their appearance, nearly all new tires have tiny flaws in their geometry. These distortions along with other factors like the presence of a valve stem can create uneven spin at high speeds and generate damage to both the tire and the vehicle if not corrected. Even normal use will eventually cause imbalances in good tires. Using computerized balancing, Crown Ford technicians can remedy any tire imbalances, so suspension-ruining vibrations are eliminated and handling becomes safe and steady once again.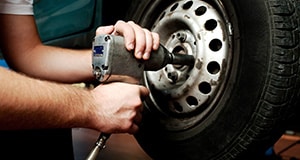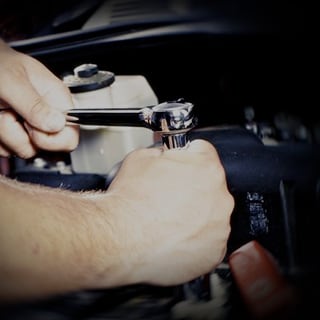 Crown Ford Fayetteville
256 Swain St, Fayetteville, NC 28303
Serving
Fayetteville, NC

,

Lillington

,

Sanford

,

Clinton

,

Dunn

While the name says Crown Ford, any make of vehicle will benefit from a tire rotation and computer balance. The key is having qualified personnel. Understanding how to use a sophisticated piece of electronic equipment requires technicians with extensive training and a long history of using the machinery on a variety of makes and models. Once they've been exactly balanced, Crown Ford in Fayetteville mechanics position them where they'll get the needed even wear. You can enjoy a smooth ride without the expense of replacing worn tires.
Rotate & Computer Balance Tires
Sometimes, tires prove to be a little too worn out. If problems are discovered that aren't amendable by a tire rotation and balancing alone, Crown Ford stands ready with ideal replacements. Where it's applicable, we use original equipment manufacturer or OEM parts and accessories. OEM parts like rims are built to the highest standards while being guaranteed.