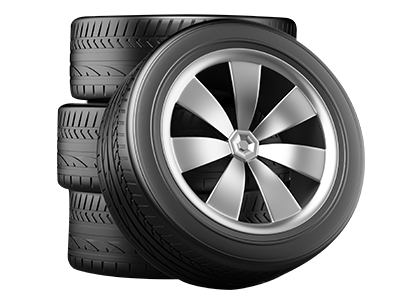 Tire Alignment Service
At Crown Ford Fayetteville, our first-class service department offers specials on a variety of maintenance services, including wheel alignments. Check them out today and learn how you can save money while giving your Ford vehicle the best possible care.
Customer Reviews

Numerous factors can throw off your vehicle's alignment. Although curbs and potholes are often to blame for causing these problems, even the best road conditions can't prevent normal wear and tear on your steering and suspension systems. Regular wheel alignments keep these components adjusted to within factory specifications, prolonging your vehicle's life and preventing more serious issues from occurring in the future. You'll save more money taking care of your vehicle's maintenance needs than you will by waiting for something to break down.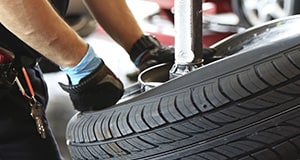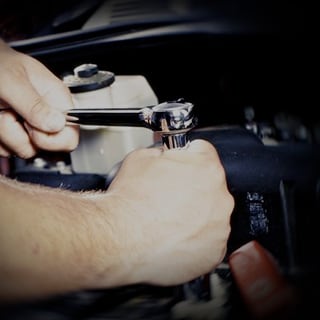 Crown Ford Fayetteville
256 Swain St, Fayetteville, NC 28303
Serving
Fayetteville, NC

,

Lillington

,

Sanford

,

Clinton

,

Dunn

At Crown Ford Fayetteville, we believe in letting only the most qualified personnel service your vehicle. Mechanics at independent shops tend to have broad, generalized automotive knowledge. This allows them to work on virtually all makes and models. While that's suitable for older cars, today's vehicles are loaded with computerized components and state-of-the-art technology. Our automotive technicians are factory-trained specialists who know their Ford vehicles inside and out. They have brand-specific knowledge and access to the latest technical service bulletins, as they are released. Many of the issues our technicians have seen firsthand remain unknown to even the most skilled non-dealership mechanics
Tire Alignment Service
Having to replace the same part more than once can be costly and inconvenient. There's no better way to protect your investment than to replace its components with only the best. Crown Ford prides itself on using only quality OEM (original equipment manufacturer) parts. Although aftermarket parts are often cheaper and easier to acquire, they're not always the best choice. OEM parts are higher-quality parts specifically made for certain vehicles. They're manufactured to achieve optimal performance by operating within factory specifications and they're tested to those exact standards. They're also made of higher-quality materials, which means they're likely to last longer than aftermarket parts. Most importantly, they're covered by a manufacturer's warranty. Although this warranty may differ from one manufacturer to another, you can rest assured that any faulty OEM parts you receive will quickly be replaced.